February 26th, 2014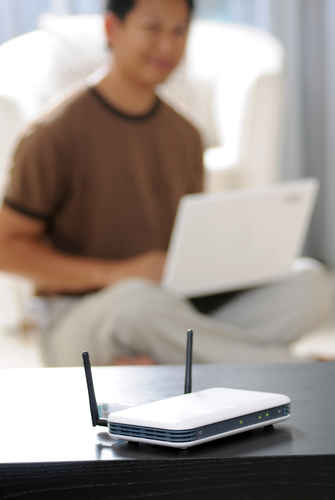 It's common knowledge that computers need to be protected with antivirus programs and other security tools to keep from being infected with malware and attacked by other means. Very little attention is given to protecting a router, however. Wireless routers have become common. A decade ago, many homes used wired connections to the internet, but with the rise of mobile devices came the rise in demand for wireless internet. The more devices are connected to a router, however, the more valuable a target it is for attackers. As many as 70-percent of these routers contain vulnerabilities and suffer from a lack of security. These factors explain why attacks on routers have been steadily increasing over the past year.
So, what's at stake if your router is attacked? A compromised router allows a third party inside your firewall. From there, they're able to monitor all activity and data being sent through the router. Emails, log-in credentials, credit card information and more is available to be intercepted and monitored. Steve Bell at the BullGuard blog published a few ways to improve your router's security.
Just as it's important to keep your computer's operating system and antivirus program updated, it's important to regularly check for router updates as well. Updates to the firmware may not be automatically pushed to your router, even if the update is able to eliminate a serious security vulnerability. That's why it's vital that you regularly check with the manufacturer's website to see if any recent updates have been created.
The lack of security for most users browsers comes from a simple lack of knowledge of the device's capabilities. Many routers come with an option to encrypt data, but it may not be turned on by default. Be sure to read through your router's manual or browse through the settings to find useful security tools.
A quick look through settings can not only allow you to enable more robust security on your router, but it also can help you avoid attacks. The first change you need to make after setting up your router is to choose a new name, which is also called a service set identifier, or SSID. You'll also want to change the password. Routers are sent out with default names and passwords. Attackers know these typical passwords because manufacturers use the same ones over and over. Changing them immediately improves security.
Router attacks are difficult for typical users to detect. That opens the possibility that a criminal could be monitoring your activity through a compromised router for months. To avoid that, you'll want to take the necessary security precautions.
If you'd like help setting up a secure wireless network, or have been the victim of an attack, call Geek Rescue at 918-369-0745.