January 29th, 2014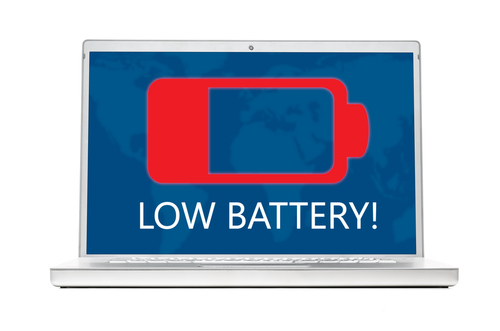 If you're a laptop or tablet user, you understand how important it is to get the most out of one battery charge. Adjusting settings can earn you some extra time, but optimizing the applications you use is another way to improve battery life. At 7Tutorials, Ciprian Adrian Rusen tested the five most popular web browsers on three different devices to find out which provided the biggest boost in battery life.
Tests on each device were run with 'balanced' power plans. Screens on each device were set to never turn off in order to simulate a constant browsing experience. Each device tested browsers Microsoft Internet Explorer 11, both the touch and desktop versions, Google Chrome 32, Mozilla Firefox 26, and Opera 18. All devices were running Windows 8.1 as their operating system.
This tablet featured an Intel Atom processor running at 1.33 GHz and 2 GB of RAM. It featured the longest battery life of any of the devices tested and also the largest discrepancy between a browser's affect on battery life. Internet Explorer Touch performed the best lasting eight hours and 52 minutes on a single charge. IE's Desktop version lasted about an hour less, while Chrome and Firefox each ran out of battery after about six and a half hours. Opera lasted six hours and 11 minutes.
Microsoft Surface Pro 2 tablet
This tablet is much more powerful than the Toshiba Encore and the battery life reflected that. The Surface Pro 2 had a quad-core Intel Core processor running at 1.6 GHZ and 8 GB of RAM. The best browser was again Internet Explorer, but this time the Desktop version outperformed the Touch by about an hour. Firefox lasted four hours and 22 minutes, which was good for second. Opera allowed for three hours and 56 minutes of battery life, which made it ten minutes better than IE Touch. Chrome was the worst performing browser in this test, dying before the three and a half hour mark.
The lone laptop in the test is also the only used device. The battery life was described as poor and even the top performing browser couldn't last 90-minutes. It also featured a quad-core Intel Core processor. It also had 6 GB of RAM and a much larger hard drive than the tablets. The original battery had been replaced with a generic that fit the same specs. Once again, IE'd Desktop browser was the top performer at an hour and 25 minutes. The difference between the top browser and the worst, IE's Touch, however was a scant 12-minutes.
The findings from this test suggest that Internet Explorer will likely give your device a longer battery life. Depending on the age of your device and the efficiency of your battery, a different browser might not make much of a difference, however.
If your device is suffering from poor battery life, slow performance or broken hardware, fix it by calling Geek Rescue at 918-369-4335.