September 12th, 2013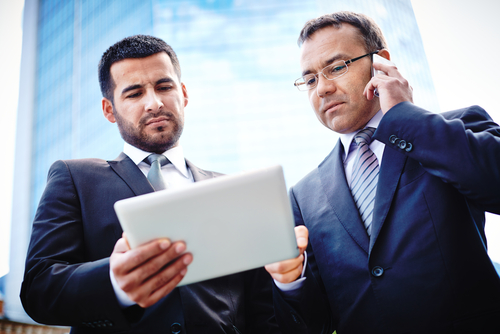 Cloud computing has a practically endless list of capabilities, but perhaps the most useful is the cloud's mobility. Sam Narisi, of IT Manager Daily, published ways your remote workers should use the cloud to increase productivity and collaboration.
If you have remote workers spread across the country, a video conference call introduces unfamiliar faces to each other and brings the team closer together. Even if your employees are all in-house, you may need a conference call with a client, an employee working from home or a team on the road. The cloud makes it easy to connect with anyone, regardless of where they may be. A bonus is that those remote employees will be able to access files and applications needed to enhance their contributions to the conversation. 
Sometimes, you need more than a conversation with remote employees or clients. That's why some cloud based services offer tools like collaborative virtual whiteboards and message boards. This simplifies communication beyond normal email and leaves printed evidence of what's been said, unlike phone conversations or video conferencing. The whiteboard feature allows users to draw out ideas and other users to add on or erase. 
A cloud system is great for off-site back-up and data storage. In the context of mobile access, however, storage refers to the ability of the remote workers to access and collaborate on files stored in the cloud. Documents, spreadsheets and even presentations can be shared between team members and worked on together. Not only does this make the process more efficient, but it ensures that employees will always have access to the files they need, when they need them. 
The cloud offers business solutions for nearly every industry. To find out how cloud computing will help your business, contact Geek Rescue at 918-369-4335.