3 Browsers That Offer Security and Privacy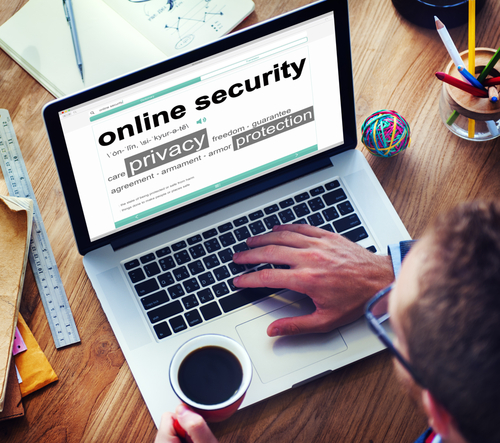 There are a number of tools and tactics that are key to keeping your data safe online. Your choice of browser is your first line of defense. While all browsers claim to offer secure browsers, and many can be tweaked and upgraded to become more secure, there are a select few that are inherently considered secure browsers. With the security they bring, these browsers also offer little in the way of extra capabilities, tools or options so they aren't for everyone. But, if you're only consideration is security, consider these browsing options.
With a name like Epic Privacy Browser, or Epic, for short, it better deliver a secure browsing experience. And it does by stripping out every possible extra feature. If you're used to using Google's Chrome browser, Epic will feel familiar, but it will also feel like a more minimalistic experience. To achieve its epic privacy label, this browser eliminates all cookies and trackers every time it's closed. Searches are filtered through the Epic servers, which eliminates the possibility that an IP address can be connected to a search. It even uses SSL connections whenever possible to keep users safe on open Wi-Fi connections. The one notable downside is that Epic doesn't include malware and anti-phishing protection that can be found on many other browsers. But for strictly private browsing without a risk of allowing your history or data to fall into the wrong hands, it's tough to top Epic.
In addition to a number of intriguing security and privacy settings, Comodo's browser entry also allows you to easily pick up where you left off with Chrome or Firefox. With the Dragon browser, Chrome users can use many of the same plug-ins and import their bookmarks and saved passwords. Firefox users can do the same thing with Comodo's Ice Dragon browser. This results in a secure browser that also brings a variety of options and features, which is a rarity. Some users have complained that the additional bells and whistles are excessive, however, and potentially open holes in the browser's otherwise staunch security. As for the actual security features, Dragon has a tool to filter suspect URLs as they're accessed and allows you to use their SecureDNS servers for the browser and other applications if you choose.
Arguable the most well-known browser out of this group, Tor is built on a modified Firefox browser and is available to Windows, Mac and Linux users. Much like the Epic browser, however, its focus is on privacy rather than security. There are no anti-malware tools and does not block plug-ins. But, through hidden relay servers, Tor is able to keep users almost entirely anonymous provided they stay on HTTPS connections. Tor also comes with a drop in performance from other browsers. Really, it's only concern is privacy at all costs, and there are several associated costs. But, what it claims to do, it does quite well.
If your chief concern while surfing the internet is that someone will be able to track your movements, or steal information from you, these browsers do an excellent job of security. They don't all keep you from downloading infected files, but by using these in conjunction with other tools and being intelligent about your online habits, you can stay safe from most threats.
At Geek Rescue, we offer a range of services that help you overcome problems with your various devices. From malware infections, to hardware issues, call us when your computer, tablet or smartphone is acting up and we'll make it work again.
September 2nd, 2015