Four Steps To Protecting Your New Computer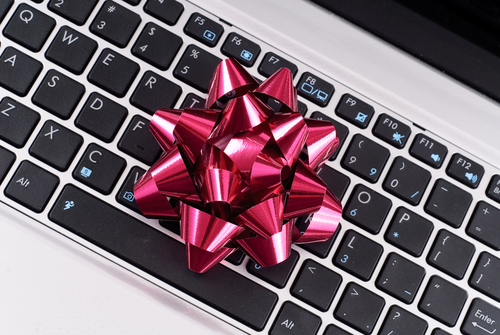 Buying a new computer is exciting and you probably aren't thinking about things like warranties and serial numbers as soon as you get home. But, if you want to save time and money later, you should be. Dave Greenbaum of LifeHacker writes that there are some important steps to take as soon as you get your new computer home and before you start testing out its new features.
When you unbox your computer for the first time, find the serial number and take a picture of it or write it down. There will come a point when you need that serial number. If you wait, there's a good chance it will wear off, especially if you have a laptop. If you lose the serial number, it could make it more difficult to get replacement parts or take advantage of warranties. If the computer uses Windows, also take this opportunity to write down your Windows license key. This way, if you need to reinstall your operating system, you'll have it handy.
Starting your PC for the first time might not trigger you to think about everything that could go wrong, but it's an ideal time to make a recovery disk for a rainy day. In the case of Windows 8, it's as easy as typing "create a recovery drive" from the Start screen and choosing a flash drive to store it on. There are a number of situations that would make you want to start over from scratch, so give yourself that opportunity and make a recovery disk before you start altering your system.
Inspect the surge protector
A surge protector is a great investment to ensure that your important electronics are protected from surges in electricity. They don't last forever, however. If there are flashing lights, or you don't remember when you purchased it, it's probably time to replace your surge protector. Doing so when you get a new computer is an ideal time. You'll want to keep your new machine protected and you'll be able to easily remember how old the surge protector is.
The warranties that cover your new computer can save you a lot of money. But, you need a system to keep track of when they expire. One useful method is to set a reminder in your smartphone to go off a few days before any warranties expire. If there's anything that needs to be fixed that is covered, you'll be able to take care of it instead of footing the bill later.
These aren't particularly fun steps to take with a new computer, but they will help you to protect your PC and recover from any disasters.
For help fixing issues that aren't covered by your warranty, call Geek Rescue at 918-369-4335.
April 8th, 2014