February 11th, 2014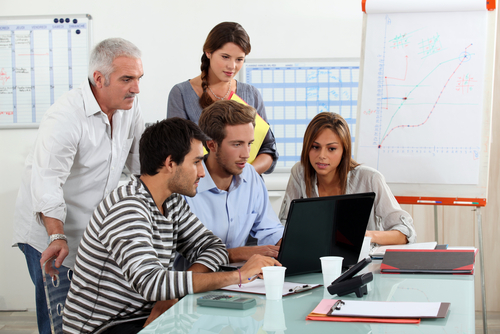 One of the biggest mistakes made in security by local businesses is a belief that they won't be targeted in an attack because they have less to offer than larger enterprises. That mistake leads to weak security, which attracts attacks and leaves you susceptible to untargeted attacks. Take the latest news of a Cryptolocker victim for example. John E. Dunn of CIO reports that a local law firm in Charlotte recently lost critical data after Cryptolocker infected their network.
Cryptolocker found its way on the law firms computers after an email and its malicious attachment were mistakenly opened. An employee believed the email was from the firm's phone answering service. After that, Cryptolocker couldn't be stopped from encrypting thousands of legal documents critical to the law firm's operations.
The nature of law firms makes them enticing targets for Cryptolocker and similar attacks because they can't afford to lose access to their documents. Any business with money to spend, but no time to waste is likely to pay the ransom associated with decrypting files.
In the case of the Charlotte law firm, their IT team first attempted to unlock the files and work around the malware. When their efforts were unsuccessful, the firm attempted to pay the $300 ransom, but they were informed that the deadline had past and the files were permanently locked.
The law firm notes that had an attack stolen the important documents, rather than only encrypting them, the damage could've been much worse. Still, they lost access to every file stored on their main server, which prevents them from serving many of their clients.
For any size business, it's important to educate employees about this type of threat in order to avoid infection in the first place. Regular back-ups of files will also save you from a disastrous loss of data.
Small business owners need to stop believing that an attack of this nature will never happen to them. Malware infections are costly to any business and statistically just as likely to strike small, local companies as they are large enterprises.
For help improving the security at your business, or for help recovering from a malware infection, call Geek Rescue at 918-369-4335.