Leaked Specs For The Samsung Galaxy S5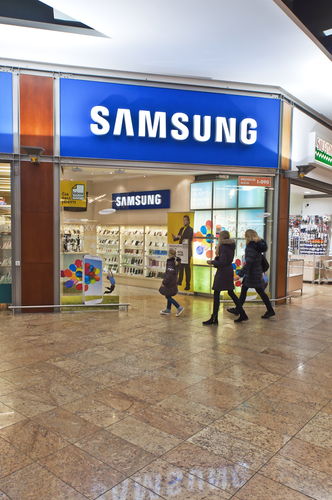 The Samsung Galaxy S4 is among the top performing and best selling Android smartphones on the market. Because of the success of its predecessor, the GS5's release has been eagerly awaited. That wait will be over in two weeks when Samsung unveils their newest smartphone at an even in Barcelona. In the meantime, details and specifications are already leaking out, although as of now all of the information is considered to be rumor. At Yahoo News, Lisa Eadicicco reports the latest details learned about the GS5 and how it compares to other flagship smartphones.
The Galaxy S5 is expected to continue Samsung's continuous improvements in the camera department. The GS4 jumped from an 8-megapixel camera to 13-megapixels. The GS5 is expected to debut with a 16-megapixel camera. Without knowing any other specifics about the camera, that at least puts it in the conversation with the best smartphone cameras available.
Other specifications are a little disappointing. The 1080p display and Qualcomm Snapdragon 800 processor aren't big improvements on the GS4, which also features a 1080p display and a Snapdragon 600 processor. There have been suggestions that the GS5 will include both a low-end and high-end model, which could mean that these are the minimum specifications.
Even with these specifications, however, the GS5 scored impressively in general performance testing. In the AnTuTu benchmark, which is a standard way to measure performance, the GS5 outscored the LG G2, HTC One and GS4. It also nearly doubled the average score for smartphones.
Official details about the Galaxy S5 won't be announced until February 24th, but based on what's already been leaked, it'll be a smartphone worth keeping tabs on.
Whether you have the latest and greatest smartphone, or are sticking with an older model, Geek Rescue fixes any issues that come up. For hardware, software, malware or any other problems, call us at 918-369-4335.
February 10th, 2014