Leaked Windows 8.1 Update Reveals New Features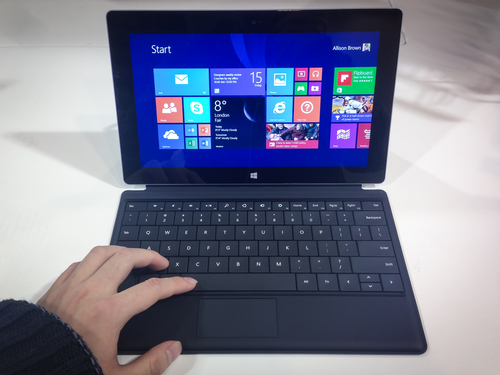 A planned update to the Windows 8.1 operating system is planned to be released in March, but an early, unfinished version has already leaked online. As Wayne Williams of BetaNews reports, this leaked version reveals many features the official update will offer to users.
Many experts surmised this would be part of the official update and it appears they were correct. Any app downloaded from the official Windows Store can now be pinned to the taskbar. To do so, users only need to right click on the app, or holding down on it if you are using a touchscreen, then select "pin to taskbar". You can also set Windows to display all currently running apps on the taskbar.
On the Start screen, next to your username, this update includes two new buttons. First, a search button allows for easy access to the search function. The second is a Power button. From here, you can shut down or restart. You can also put your computer to sleep.
Those using a mouse can right click apps and have access to a menu full of options. Pin or unpin from the Start screen or taskbar, resize its tile or uninstall completely. There's also now an alphabetical view on the Apps screen that allows you to filter apps by letter. Any app that comes from the official Windows Store now has a title bar to make it easier to minimize, close or rearrange those windows. Also, for the first time you can access the taskbar even while running an app.
One popular rumor was that part of the official update would make booting to the desktop the default behavior, but that isn't reflected in the leaked version. There's still a chance that the official update will include that change, however.
Regardless of what operating system you use, when your computer has issues, bring it to Geek Rescue or call us at 918-369-4335.
February 3rd, 2014