5 Tips For More Battery Life For Your Smartphone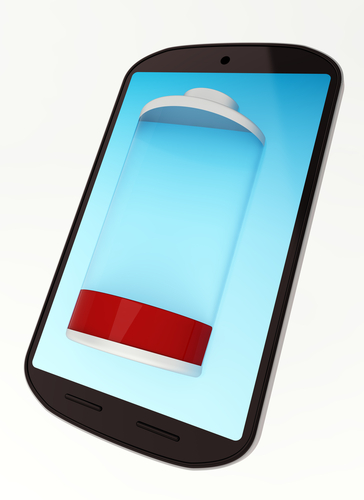 At this point, your phone is probably your most prized possession. You probably even feel strange if it isn't with you. You can use your smartphone for almost anything, which means that the battery doesn't last as long as you'd like. Jennifer Jolly, of USA Today, has some tips for how to get the most battery life out of your smartphone. These tips don't even require you to sacrifice performance.
Get Rid Of The Unwanted Features
Many of us don't use our phone with bluetooth. You might not be in range of WiFi or in need of GPS services. There are features on your phone that you either never use, or only use in certain situations. If you need to get more life out of your smartphone's battery, turn these services off until you want to use them.
Your smartphone's display drains more battery than anything else. Turning down your brightness settings can have a significant impact on your battery. In most settings, even the lowest brightness setting is easy to see and you'll get a much longer battery life out of it.
Many users leave their smartphones on vibrate all of the time. That saves you from being the annoying person whose ringtone goes off in a meeting, but it drains your battery. Yes, it takes more battery to vibrate than it does to ring. If you're desperate for more battery life, you'll have to live with your ringtone.
Free apps are riddled with advertisements. It takes battery power to download and display those advertisements. So, pay the money for the full version that's ad free and you'll get a slight uptick in battery life. This is only helpful for apps you use often. Otherwise, you probably won't see enough extra battery life to warrant the payment.
Keeping apps updated is also helpful for lowering battery life because many updates make apps more efficient. But, allowing your phone to auto-update is wasteful to the battery. This is because your phone is constantly checking to see if an update is available. Instead, just try to remember to check for updates on your own when it's convenient.
With these tips, you can keep your phone from dying in the middle of the day.
If you have problems more severe than a dying battery, call Geek Rescue at 918-369-4335. We fix all brands of smartphones.
November 18th, 2013