How To Avoid And Eliminate Spam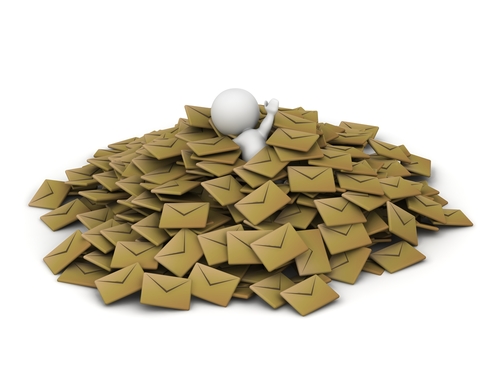 Spam is everywhere online. An estimated 14.5-billion messages categorized as spam are sent every day. It's not just your email inbox that's being bombarded either. Comment sections, social media and even text messages are also being hit. A post at the All Spammed Up blog writes that we only have ourselves to blame for this barrage of spam.
Electronic spam is an umbrella term that refers to any unsolicited, mass message usually used for advertising purposes. It's the online equivalent of junk mail addressed to 'Resident'. Recently, it's also been adapted to spread malware. The reason it exists and is expanding is that it works. Those who are sending out spam messages are finding it to be a worthwhile endeavor and a profitable one. The key to stopping it is for users to get smarter and stop falling for it.
Messages pour into your email every day and most of them are caught by a filter and placed in the spam folder. Still, some spam gets through to your inbox. Your phone even receives spam text messages, although not nearly as many as your email sees. The reaction of most people is to delete the obvious spam, but it keeps coming because there are those that don't. You can't control what other people do, but you can control how often you give out your contact information. If you want to stop spam from coming to your phone, stop giving out your phone number so indiscriminately. If you want to stop, or at least decrease spam email, be more careful who you give your address to. For any site you feel is questionable, use an alternate email instead of your primary address.
Spam on social media is a slightly different animal. The spam often comes from seemingly legitimate accounts of friends that have been hijacked. There are also dedicated phony accounts whose sole purpose is to send out spam and malicious links. Sites like Twitter and Facebook do take down phony accounts when they find them. If users stop clicking on these links, those spam accounts would disappear. To keep accounts from being hijacked, users need to surf safer. Accounts can be hacked in a number of ways, but usually it stems from clicking a bad link or downloading malware.
The comment sections of blogs, news sites and social media sites like YouTube and Instagram are often home to spam messages. They're easy to distinguish from legitimate comments because they usually don't have anything to do with the page their commenting on and almost always include a link. But, they use social engineering to entice users into following the link. Common tactics are promising high paying, work from home jobs, or cheap electronics. Most users know better, but follow the link to find out for sure whether it's a legitimate offer. Blog and website owners usually delete these spam comments when they see them, but the spammers often combat this by including a compliment of the site and playing of the owner's ego.
If no one fell for these spam messages, spammers would stop using these tactics, but probably evolve into something else. The keys for avoiding spam is to surf safely, have a trusted spam filter in place on email, resist offers that are too good to be true and generally be wary of links.
Geek Rescue offers protection from spam and malicious websites with out Safety Net program. We also clean and fix computers that are infected with malware. Call us at 918-369-4335 or stop by one of our convenient locations today.
November 5th, 2013