September 3rd, 2013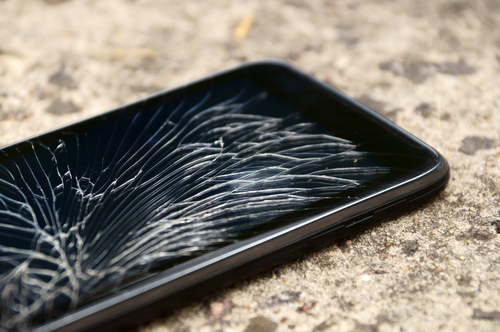 Apple offers a valuable trade-in program for customers who are upgrading to the newest iPhone model. The catch is that your phone has to be in working order. Fixing your phone is certainly worth it when it means potentially getting more than $200 towards your next iPhone.
Amazon, Best Buy and Verizon are just a few of the other options you have when looking to get some money back on your used phone. Those options include Android phones as well. But, a working phone will always get more money than one that can only be salvaged for parts.
Joshua Brustein, of Business Week, published some common smartphone problems and how to fix them.
We all know someone, maybe it's you, who has dropped their phone in a toilet, washing machine, pool or spilled water all over it. Putting a wet phone into a bag of rice is a commonly known solution, but there are some problems. The phone needs to be put into rice immediately after coming in contact with water and should not be turned on. Rice also probably isn't a solution if the phone is soaked. A hair dryer is helpful, but blowing hot air on electronics can be just as harmful as the water, so use the lowest setting and use it in short bursts. 
Headphone jack doesn't work
This is a common occurrence because lint from your pocket or dust gets caught in the headphone jack. Cleaning out these foreign particles usually fixes the problem. Many people suggest cutting down a q-tip, then dipping it in alcohol. For the record, Apple doesn't recommend this treatment because alcohol is corrosive if it contacts certain parts of your smartphone. 
Physical buttons stop working

Maybe the home button on your iPhone is stuck, or you can't use the back button on your Android anymore. Once again, this is a problem that can be cleaned away. While alcohol is again a popular solution, be careful not to use much and watch where you put it. If you just want your phone to be usable again, there are workarounds such as iPhone's "assistive touch", which allows you to use the touchscreen for everything your broken physical buttons usually do. 
Though there are some who consider a cracked smartphone screen to be a fashion statement, most would prefer to have it fixed. There are kits available online that include tiny tools so you can fix your own phone. While they will give you the tools necessary to complete the job, they don't guarantee success. For this common problem, it's usually best to rely on professionals. 
Geek Rescue fixes all of the common problems listed here and more. Whatever the problem with your smartphone, we'll get it in working order. Call us at 918-369-4335, or bring your device in to Geek Rescue today.