Resolve iOS7's Battery Life Problem With These Tips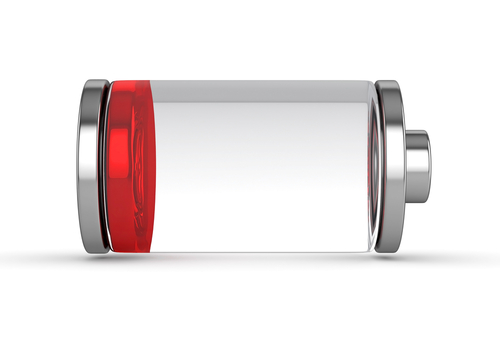 As expected, Apple's release of their new operating system, iOS7, has been met with hostility by some. One of the most common complaints is that iOS7 drains a user's iPhone battery much faster than iOS6. Many report that their smartphone no longer lasts an entire day on a single charge.
Craig Grannell, of Stuff Magazine, has some tips for iOS7 users to make their battery last longer. Disabling non-essential options is key, so get ready to make a few sacrifices.
Make changes in the Control Center
By swiping up from the bottom of your screen, you'll be able to access the Control Center. From there, you can make a number of changes that will prolong the life of your battery. Disable Bluetooth and WiFi while you aren't using them. Also, disable Apple's new sharing method, Airdrop. Finally, adjust the brightness settings. A dimmer screen takes less battery, but iOS7 automatically sets your screen to the brightest setting. 
If you absolutely have to make your battery last and there's no way to recharge in the middle of the day, you'll have to cut out some of your app use. Games eat up your battery like nothing else. Check to see which apps are costing you the most battery life by going to 'Settings', then 'General' and choosing 'Battery Percentage'. 
Your iPhone is constantly working, even when it's in your pocket. All of this background work drains your battery. To save some, disable the auto-update apps option. You will find that option in the App Store settings. For non-essential apps, you should also turn off background app refresh. Do that in the General Settings menu. 
Of course, you could turn off your 4G capabilities, or turn on Airplane mode, if you want to really save your battery. That greatly diminishes the capability of your smartphone, however. With the above tips, you should gain more battery life without having to sacrifice too much.
At Geek Rescue, we fix any device. So, if you are having problems with your iPhone, bring it to us. We restore lost data, clean malware infections and fix broken phones. Come by or call us at 918-369-4335.
September 24th, 2013