These Devices Are Incredibly Difficult For Users To Repair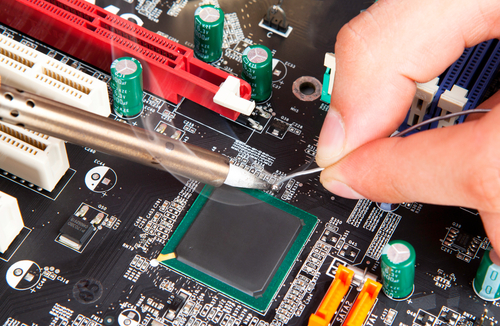 When a device stops working, a lot of us want to try to fix it on our own. For some gadgets, this is possible, but for others, it leads to headaches and possibly worse problems.
Lou Carlozo, of DealNews, has a list of the most difficult to repair devices. If you have a problem with one of these, it's probably best to take it to a professional.
Apple cases are notoriously difficult to get into. The iPod in particular has no external screws and is held together by adhesive and clips. Many parts are soldered together, which makes replacing individual parts difficult. 
Once again the case is difficult to open because of a large amount of adhesive. The Mini also uses tiny screws that always seem to disappear after removing them. Parts like the battery or Lightning connector are soldered, or glued, to other pieces, which makes them difficult to remove and nearly impossible to replace individually. 
The battery is glued in and the RAM is soldered in. Want to replace one or the other? That's a big and difficult job. There's also proprietary screws holding everything together that take a special tool to remove. 
This device is so small, it is nearly impossible to open its case without damaging it further. Once again, the battery is soldered in further complicating things for those fortunate few who do get it open. 
Microsoft's laptop/tablet features a display that's glued in with an excessive amount of adhesive. Once you get inside the case, you'll find more than 90 screws keeping you from accomplishing anything. 
This 4G smartphone offering features a battery that hides underneath the motherboard. It's also strongly attached to the midframe. None of that becomes an issue until you figure out how to open the case without tearing it apart. 
These are among the most difficult gadgets for end users to repair. If you are experiencing a problem with these or any other device you own, bring it to Geek Rescue. If it boots up or turns on, we fix it. Come by or call us at 918-369-4335.
September 19th, 2013