Your Phone's SIM Card Vulnerable To Hackers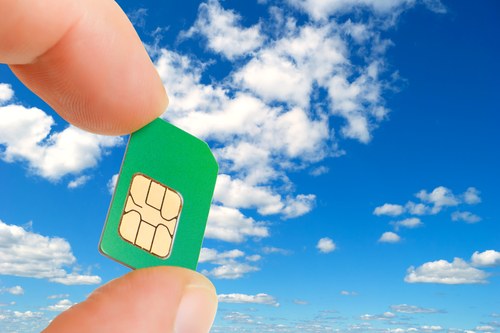 We all have mobile phones. In fact, an often quoted statistic floating around the web claims more people have cell phones than have toothbrushes. Whether or not you believe that, you have to believe that hackers view phones as a juicy target.
You may not realize that it's your SIM card that could be most vulnerable. That tiny little card usually found parked next to your battery gives away a lot of information. Jeremy Kirk, of PC World, reports that their are 7-billion SIM cards currently in use worldwide and many still use a weak form of encryption capable of being broken in mere minutes.
You may still be wondering exactly how outdated encryption from your SIM card results in your data being stolen. Let's say a cyber criminal sends a piece of code, which can be anything but in this case we'll call it a malicious software update, over SMS to your phone. Your phone rejects that code because it wasn't authenticated by a trusted source. However, your SIM card responds with an error message carrying it's encrypted key. Once that encryption is broken, the cyber criminal has the key and can send any malicious software they want to your phone and your device will accept them as coming from a trusted source.
SIM cards were thought by many to be the final piece of unhackable tech in your phone. These new revelations reveal that new security measures are needed to protect you from evolving cyber crime tactics. In order to keep your phone secure and your data safe, contact Geek Rescue at 918-369-4335. We use the latest security software and measures to keep criminals out of your private data.
July 23rd, 2013