Ransomware Sites Pose As FBI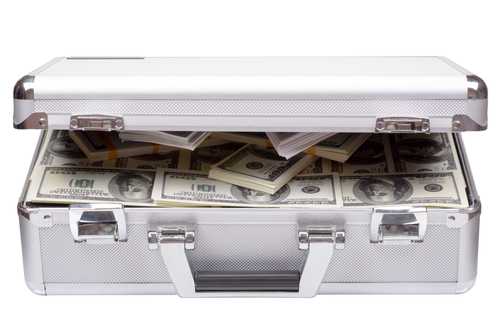 You're at home surfing the web, as you've been known to do. You follow a couple of interesting links and suddenly find yourself in a dark corner of the internet. A page appears in your browser claiming to be controlled by the "FBI Cyber Department" or "FBI Cybercrime Division". They tell you they've seized control of your browser, recorded your activities and you will face legal action unless you pay a sizable fine. To show they mean business, they flash a pop-up of displaying your current location.
Now what do you do? Attempting to leave the page only causes the cycle of messages to start over and trying to close the browser proves fruitless. Paying the fine, however, would be just as pointless.
This site is a scam, as you may have already guessed. It's accurately called ransomware because of the way it holds your computer hostage and demands payment. Previously, we warned you about a virus that similarly locks down your computer. The virus is difficult to get around, but there are some things to try if you come across a ransomware site, as Topher Kessler details in his post at Cnet.
Because this site is based off a relatively simple JavaScript code, it can be thwarted by disabling JavaScript in your browser. This will be an option found in the settings. Once JavaScript is disabled, the window can be closed like normal.
If you can't find the JavaScript option or don't want to go that route, force quit the browser. Unfortunately, your browser may automatically take you to the last page of your previous browsing session, which puts you back where you started. There are ways to disable this function, however.
If you happen to be using Safari, simply reset it from the application menu. These simple fixes will allow you to regain control of your browser and your computer. If you continue to experience trouble or want to safeguard against other malicious attacks, Geek Rescue is always here to help. We have the experience and know-how to restore your computer after any attack and safeguard it for the future. Come by or call us at 918-369-4335.
July 17th, 2013