Going Invisible And Staying Safe On The Internet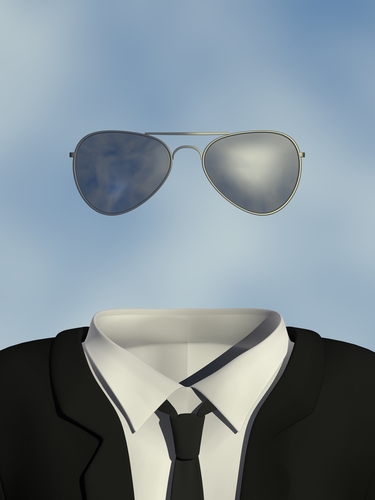 To many people, being invisible and undetectable on the internet is only necessary for criminals who are partaking in illegal activities. Those people overlook how easy it is for websites and other users to monitor your activity and steal your information. Fortunately, there are plenty of ways to stay safe by going invisible. Chris Gayomali touched on a handful of your options in his recent article for The Week.
Masking your IP address makes it more difficult to track your online activity, which is a particularly valuable skill considering the recent developments with the NSA. Your IP, or internet protocol, address is a set of numbers assigned to your device. Computers, phones, even printers, all have an IP address. To mask your IP, your connection to the internet is rerouted through other machines, which makes it hard to pin down where you actually are. There are programs readily available for download to help with this task, although some websites may not support your masked IP experience. Geek Rescue will outfit your computer with top-of-the-line software to mask your IP and keep you safer online.
Have you ever heard of a VPN? It stands for Virtual Private Network and they supply encrypted tunnels to keep your online activity secure. Again, there are plenty of downloadable tools to help you set-up your own VPN. They come in handy when using free WiFi, which are by definition unsecure networks and attract shady characters. To set up your own VPN, call Geek Rescue or stop by. They'll have you surfing securely in no time.
You may not be using your email for any illegal activity, but that doesn't mean you want anyone to have access to your message content. Addresses, phone numbers, bank account numbers and social security numbers are routinely included in emails. Encryption services are readily available and many don't even require registration. Geek Rescue has the email solutions you need to ensure that no outside sources have access to your private messages.
Google, Microsoft and Yahoo have all been accused of sending information to the government. What do you do if you don't records of your searches forward to official agencies? A little research can help you discover a new search engine that promises not to track or store records of your searches. Predictably, traffic on these search engines has risen steadily in the past few weeks.
Finally, if the search giants' sites aren't safe, neither are their chat clients. Encrypted chat services are often as easy as adding a plug-in to your browser. It may not be quite as convenient as Gchat, but you can be sure that no one else is reading your conversation.
For more information on how to surf safely and keep your computer and data private and secure, talk to the experts at Geek Rescue today. Give us a call at 918-369-4335.
July 12th, 2013