Broken Laptop Screen Replacement
We know how awful it feels to drop your laptop. Our geeks will replace your broken LCD or laptop screen quickly and without breaking the bank. We support all major brands like HP, Dell, IBM, Sony, Gateway, Apple and many many more. Stop by one of our locations today to get a free estimate.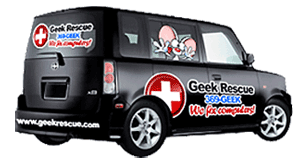 With over 14 years experience in fixing broken screens our Geeks have got you covered.
Call (918) 369-4335