August 16th, 2013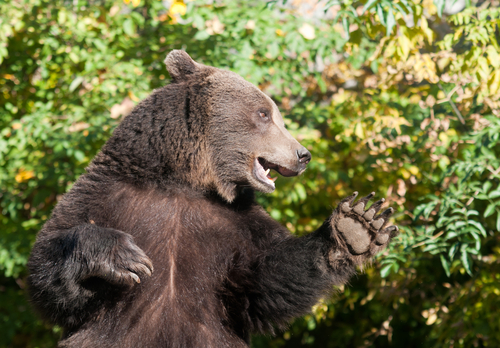 Getting hacked, having data stolen and money lost is at the front of everyone's mind. Unfortunately, there's no way to guarantee that you're 100-percent safe. Your security will never be unbreachable, no matter how much effort you put into it.
Tom Cochran, of Entrepreneur, calls your efforts to protect yourself against cyber crime "a battle of asymmetry". Put simply, there are too many vulnerabilities for you to monitor all of them and keep them secure.
This certainly doesn't mean security shouldn't be a concern. Even though the reality is you can't be completely impenetrable, you should still strive to be as secure as possible.
Verizon reports that 79-percent of hacking victims were targeted simply because of opportunity. This means their security was woefully insubstantial and they were targeted because hackers found them to be an easy target. Of those targeted because of opportunity, 97-percent of them were avoidable with simple tools added to their security.
It's a bit like the old saying about escaping a bear attack. You don't have to be faster than the bear. You just have to be faster than those around you. You need to have the best security possible to dissuade cyber criminals from even trying to hack your network. If you make it difficult on them, they'll look elsewhere. Here are a few ways for you to improve your security.
Password Protected Everything
Businesses have attempted to make more and more of their data available from anywhere, which also means outsiders have the opportunity to hack into your network from anywhere. Passwords on devices and applications help to keep out those who shouldn't have access. If you're in doubt about whether an element you use needs a password, add one.
Strong, Memorable Passwords
Password protection is useless if the password is easily broken. Use a combination of numbers, both upper and lower case letters, and symbols. Make your password eight characters or more. Try not to use whole words or information, like the names of your kids or pets, readily available on social media.
This doesn't mean your password should be so nonsensical that you'll never remember it. Passwords should still mean something to you, but be clever and use acronyms or other tricks to make your password strong.
We're not advocating dancing here, but rather two-step verification. This means, in addition to password protection, there's another layer of protection required for log in. Usually, this is a code given over the phone or via text message. 
For social media, email or cloud services that are accessible by anyone, two-step verification is needed. After all, if the site is available to anyone, then anyone could be trying to break in.
Again, these tips don't seal up your data entirely. Unfortunately, you are always at a risk of being hacked. But the more effort you put into your security, the more slight your chance of being hacked is.
To discover better security options for your business, or personal accounts, call Geek Rescue at 918-369-4335.