The Latest, Nasty Spam And Malware Threat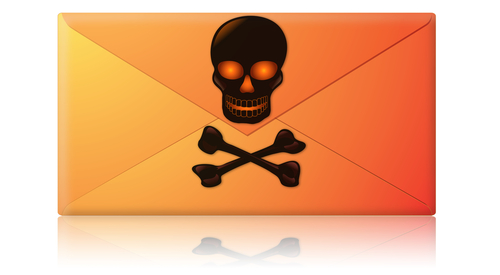 How can you be sure that an email from your bank is what it claims to be? That's a vital question in the wake of news that the latest spam and malware threat commonly springs from emails resembling messages from banks such as Wells Fargo and Lloyds Bank. Malcolm James of the All Spammed Up blog reports that the way malware is hidden in these spam messages and the way it then attacks your machine is troubling.
The emails come with an attachment. This attachment actually features another file within it, which contains malware. It's a bit confusing even to write, which means it's difficult for spam filters and antivirus tools to catch. Users will see a .ZIP file that claims to be a secure message from the bank and even features password protection. When opened, however, the user's computer is attacked by the Upatre Trojan.
Upatre is the root of the problem, but it doesn't do any real damage itself. It's job is to communicate with the attacker and download more harmful malware to your system. The Zeus banking trojan is the first malware to download. It's designed to steal your online banking log-in credentials. The Necurs malware is also downloaded, which is able to attack and disable security tools. This allows for a load of other malware to infect and attack your machine.
While many attacks of this nature are centralized overseas, the use of Upatre targets the United States almost exclusively. About 97-percent of recorded attacks using the trojan have targeted American users.
One of the issues with this style of attack is that users may not know they've been infected with anything for some time. Considering banking passwords are at stake, that's an extremely dangerous risk.
To stay safe, users must resist the urge to open suspicious looking emails. An email from your bank may not seem suspicious, but remember that banks and other legitimate businesses likely won't attach a file to an email unless they've told you ahead of time what they're sending. If you have questions about an email, call your bank directly and ask them rather than risking malware infections.
If your computer or other device has been infected with malware, call Geek Rescue at 918-369-4335.
April 24th, 2014