The Warning Signs Of A Malware Infection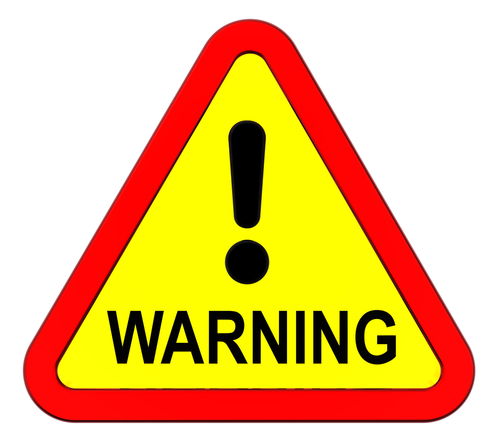 In humans, early detection is important for treating viruses and other infections. The same goes for computers. Malware, viruses and other threats that infiltrate your system become more damaging the longer it takes to discover them. A post at Rediff points to some signs all computer users should look for that suggest your computer has been infected.
Email addresses are often hacked, but the good news is that it's usually easy to tell when something's wrong. Make a habit to check your sent messages and make sure they're all emails you sent personally. If you have sent messages you don't recognize, it's likely that someone else has access to your account. If you've received a message from a contact that looks like spam, be sure to tell them that their email may have been compromised.
Most hackers will try to hide their actions, but some malware will still alter the look of your computer's desktop. If your wallpaper has changed, or there are new icons you don't recognize, there's probably malware hiding somewhere on your system.
Malware has the ability to change your passwords, prevent you from accessing Windows tools like Control Panel and Task Manager and lock you out of your computer completely. If you notice your system performing strangely, even if it's just slower than usual, it's important to act quickly. Otherwise, you may find that you've lost control of your machine completely.
Malware infects computers in a variety of ways. Most commonly, it's downloaded when a user opens a bad email attachment, or clicks on a bad link. Visiting untrusted websites and downloading programs from untrusted sources are also ways that malware can infect you.
There are two steps to avoiding malware. First, secure your computer. Install an antivirus program and use a secured network with a firewall in place. Then, be careful when surfing the web. Avoid potentially dangerous situations that could lead to a malware infection.
If your computer is infected by malware, bring it to Geek Rescue or call us at 918-369-4335. We'll remove any harmful files and help you protect against future attacks.
December 18th, 2013