Holiday Scams And Threats To Watch Out For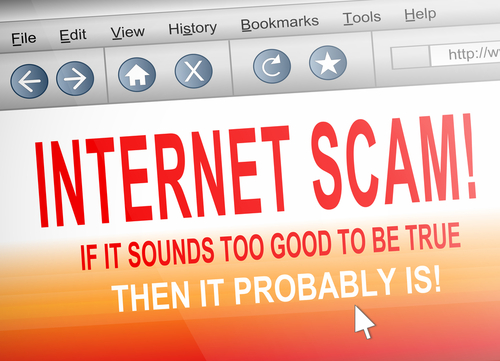 Spam and other online threats seem to multiply around the holidays. This can be attributed to the amount of time and money being spent online shopping for gifts. A post on the All Spammed Up blog lists some of the most common threats to watch out for this holiday season.
Everyone is looking for a deal this time of year. Unfortunately, hackers use this desire to steal your money or infect your computer with malware. Emails advertising popular products for incredibly low prices appear in your inbox, but they aren't from a recognized store or website. These ads usually direct you to a website where you can order the product, but it will never arrive. Instead, your credit card information is usually stolen. These websites can also infect your computer with malware. If it seems to good to be true, it usually is.
Sending e-cards to friends and family is a popular practice. Criminals are now using e-cards, as well. Under the guise of a holiday greeting, hackers are able to infect your computer with malware. This scam continues because once one person falls victim, their email is hijacked and used to spread the malicious e-cards to other users. The message appears to be from someone you know, which increases the chance you'll open it and also become a victim. To help separate legitimate cards from malicious ones, first check to see if they have used your full name. Legitimate e-card sites ask for the recipients first and last name, while most criminals won't have either. You shouldn't have to download any special application to view the card. Some legitimate sites will include a link in the email, but don't follow those to be safe. You should be able to view the card by visiting the site directly.
With so much shopping being done and so many warnings about identity theft and credit card fraud, consumers are ripe for a banking scam. An email claiming that your bank account has been compromised appears in your inbox and provides a link to the bank's website. You're asked to log-in, or sometimes asked directly for your credit card or bank account number. This is not the way a legitimate bank does business, however. If you receive an email like this, it's almost always a scam. If you want to check to make sure, go to the bank's actual website and call their customer service number.
These scams are more common around the holidays, so be extra careful when shopping and surfing online.
For help improving the security on any of your devices, call Geek Rescue at 918-369-4335.
December 5th, 2013