4 Common Sources Of Cyber Attacks And How To Avoid Them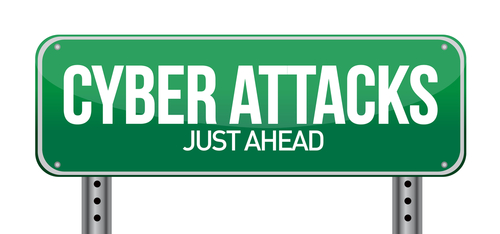 There are a number of precautions you need to take in order to stay safe online. From firewalls to updated antivirus software, there are plenty of tools that can prevent a disastrous cyber attack or data breach. These tools still don't guarantee your safety, however. Even with precautions in place, it's important to understand where the majority of threats come from and avoid them altogether with safe surfing techniques. Ron Johnson, of Business2Community, listed some of the most common causes of security breaches and how to avoid them.
Open WiFi networks are found nearly everywhere you go, but they're far from secure. Any data you send over public WiFi is easily intercepted and stolen by a third party. This doesn't mean you shouldn't ever connect to public WiFi. It means you need to be extra careful about what sites you access while using this type of unsecured network. Viewing and reading websites likely won't cause a problem, but don't log-in to any online accounts or your password could be compromised.
Most users understand the dangers in giving other people their password, but sometimes even the most savvy users give out their log-in information without even thinking about it. For example, if you're having difficulty with an account, a customer service representative might ask you for your password. This doesn't necessarily mean they are going to misuse it, but it's always a good idea to change passwords once you've told them to anyone, including a help desk. They might not always be as careful with your information as you would be. It's also never a good idea to share accounts with others, even friends or family. If you want to allow another individual to access your account, change the password, give them the new log-in information, then change it again once they're finished.
Downloading anything should be a decision that every user is cautious of. Even seemingly trusted websites can be compromised and a file you download could end up infecting your system with malware. If you're prompted to download an application, like a media player, go to that player's official website to download. Be sure to scan every file downloaded with your antivirus program before opening. As for email attachments, don't download them unless you were expecting a file to be sent to you and you know exactly what it is.
Speaking of email, phishing scams are a popular method for stealing your information and hacking into your online accounts. These scams have grown more sophisticated. Often, an email will appear to be from a legitimate website where you hold an account. It will claim there's been a problem and you need to log-in immediately, or download software, or even put in credit card information. If you have any questions about the legitimacy of these emails, contact the website or business directly, by phone if possible. There's never a time when a business will email and need your credit card information.
By learning some of these common hacker tactics, you'll be able to be smarter about your online habits and avoid potential threats.
If you'd like to improve security at your home or business to further safeguard from malware, phishing scams, hacking and more, contact Geek Rescue at 918-369-4335.
November 29th, 2013