Improve Your Wireless Network With These Tips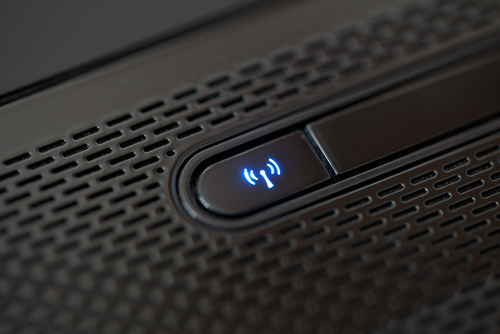 Wireless internet can be finicky. You may get a strong signal in parts of your house, but a weak signal in some rooms. You may also notice your connection seems to get slower over time, or you experience disconnects frequently. As Steven Scheck writes for Business2Community, there are fixes to these common WiFi problems. Here are some ways to improve your wireless internet experience.
There's not much expertise needed to optimize your wireless internet connection, but some basic knowledge is helpful. For example, your router uses a channel, similar to a radio signal, to broadcast. If you are using the same channel as another router close by, it could cause interference. If you're experience problems with your WiFi, such as a slow connection, try changing the channel in the router's settings. Also, if you're using a 'g' or 'b' router, it's time to upgrade. These are typically older models with limited capabilities. Instead, upgrade to a 'N' router and you will see dramatically improved performance, such as a larger range and more reliable connection.
The physical location of your router has a significant impact on the quality of your connection. Each router has a limited range, so the closer you are to the router, the more likely you are to enjoy a strong connection. So, place the router in a central location in your home. Also, try to keep it away from devices that would cause interference, such as other routers, or even microwaves. Keep in mind when placing your router that signals are weakened when they pass through furniture and walls.
If you're out of options and your wireless network still doesn't provide a strong connection throughout your home, it's time for WiFi Repeater. By placing Repeater in range of your router, you'll enjoy a stronger signal from farther from your router's physical location. The range of your router will be up to twice as large.
Being able to connect to the internet isn't the only mark of a successful wireless network. Be sure you have the proper security in place. To do so, make sure you've changed the log-in information from the factory settings. Turn on encryption and MAC address filtering. Change the default SSID and disable SSID broadcasts. It's also important to put a firewall in place for your router and PC.
These tips help you create a quality wireless network in your home. For help with your network, to improve security, or to fix broken or malfunctioning hardware, call Geek Rescue at 918-369-4335.
November 26th, 2013