Beware Unpatched Windows Security Vulnerability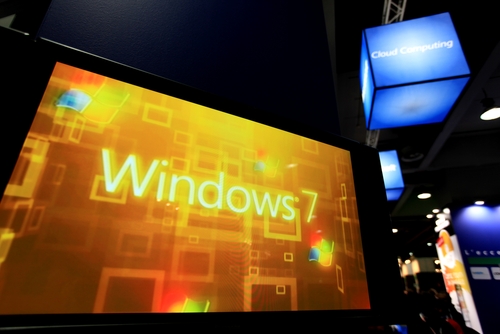 A zero-day exploit that affects Internet Explorer, Windows XP and Windows 7 users won't be getting a patch from Microsoft any time soon. Microsoft's Patch Tuesday for November is only a day away and, as Paul Ducklin of Naked Security reports, news is already spreading that a patch for this exploit won't be included.
The "remote code execution vulnerability" is dubbed a zero-day because hackers were the first to discover it. Rather than security experts, or Microsoft themselves, discovering the vulnerability and patching it, cyber criminals have been able to launch attacks in the wild before any precautions could be taken.
The attacks seen so far that exploit the vulnerability use .TIFF image files that contain malware. When a user opens the seemingly innocent image file, malware infects the machine, but no warning or notice is given. This silent infection allows hackers to remain undetected while they claim access to files and control a computer remotely.
So far, most of the attacks stem from email attachments. The .TIFF is hidden in a Word document and automatically loaded when the document is opened. There are a number of other ways the exploit could be attacked, however. Inserting the infected image file directly into the body of an email could infect your system through only a preview of the message. Hackers could also set-up websites specifically to infect visitors, or insert malware into existing sites using .TIFF images.
While there's no patch coming from Microsoft this week, there are ways to protect yourself. A Fix it tool released by Microsoft will tell your computer to stop processing .TIFF files. This is a broad stroke, but one that will ensure the vulnerability will be closed until a more permanent patch is made available.
In the meantime, some simple advice will also help improve your security. You should always be wary of unsolicited emails and their attachments. Often, all it takes is opening the email to try to verify its authenticity is all it takes to become a victim. Also, make sure you have an antivirus program in place and it's updated. Because of the way this exploit gives a hacker access to all of the files you're current user account is able to access, it's useful to use a non-administrator account. That way, if you are attacked, only part of your system is at risk, and solving the problem from an administrator account is much easier.
If any of your devices are infected with malware, bring them to Geek Rescue or call us at 918-369-4335. We'll find the problem, fix it and help you protect yourself from future attacks.
November 11th, 2013