iOS7 Helps Turn Your iPhone Into A Tool For Business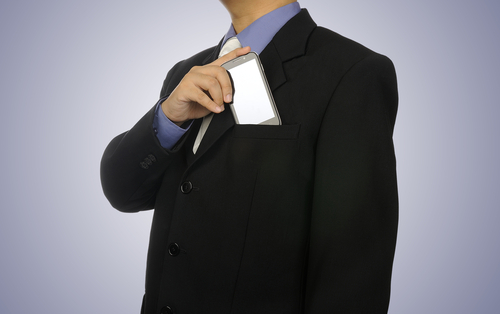 The iPhone is regarded by many as a recreational tool, not one made for business. However, iPhones are being used more and more with the BYOD trend and, as Joel Mathis of MacWorld, points out, iOS7 is packed with features that makes the iPhone a great tool for business.
Any device being used for business is either going to be storing sensitive data, or have access to it. So, the security of that device is extremely important. With new features like the fingerprint scanner and Activation Lock, which gives you the ability to disable your device if lost, iOS7 has the security features necessary to keep data out of criminals hands. 
Apple has also included app-specific security to help keep employee's personal devices from compromising the network. Apps designed for company use can be configured to connect to a virtual private network, or VPN, while an employee's personal apps aren't allowed access.
Another important feature of any business tool is that it allows easy collaboration between team members. AirDrop, which allows the seamless sharing of files between iPhone users in close proximity, is a new feature of iOS7. In an office setting, AirDrop could enable quick sharing between all employees. 
Another factor in the ease of teamwork is that iPhone users generally adopt updates faster than Android users. More than half of all iPhone users had updated to iOS7 one week after it was made available. For Android users, only about 33-percent are using a version of their operating system released within the past year. Having all of your employees on the same device, running the same operating system cuts down on a lot of headaches and compatibility issues.
Apple's iWork app suite is specifically designed for business productivity. New iPhones running iOS7 now have access to iWork for free. This app suite is competition for the widely adopted Microsoft Office and gives users the tools needed to complete most office tasks. 
There are, however, still some features missing from the iPhone to make it a perfect business tool. For example, many users still complain about battery life and that becomes more important when employees are using more demanding functions of the smartphone. There's also still concern over employees mixing personal use with business use and a feeling that, even with app specific VPN features, Apple hasn't done enough to ease those concerns.
If your company would like to explore options for data storage, hosting, networking and security, call Geek Rescue at 918-369-4335. We offer a variety of IT business solutions. We also offer service on iPhones and other smartphones.
October 9th, 2013