These Tips Help Prevent Damage To Your Devices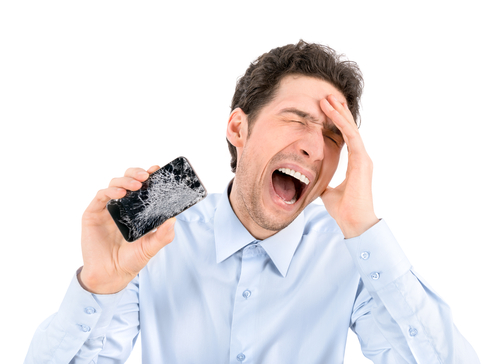 After a few months of ownership, your new device will start to have some wear and tear. Scratches, or chipped corners are common. Max Knoblauch, of Mashable, writes that some of that wear and tear, as well as more serious damage, is avoidable. Here's a list of ways to keep your gadgets looking newer for longer.
Don't let laptops overheat
Laptops have fans built in to keep them cool. Those fans don't work as well if the vents are covered by blankets, carpet, or even your lap. Using your laptop for long periods of time without proper ventilation causes a decrease in your battery life and can impact your computer's performance. In some cases, laptops have even caught fire when overheated. 
Most people have a protective case on their smartphones to protect when it's inevitably dropped or falls on the ground. Fewer people put as much thought into how they transport tablets and laptops. There are bags and cases made specifically for transporting these items, yet many choose instead to throw them in backpacks with a number of other things. That's how screens get broken and corners dented. 
Your phone charger, especially for Apple products, is surprisingly delicate. When you yank it out of the wall by the cord, or coil it too tightly when packing it, it tends to break. The same goes for headphones. Wrapping them too tightly around your mp3 player will cause them to stop working faster. Wrapping them while they're still plugged in can even cause damage to your device's headphone jack. 
Screens get smudges and fingerprints on them. Naturally, you want to clean those off, but you have to be careful. Household cleaners eat away at your screen's coating. There are products available for cleaning electronic devices. Usually, just using a dry rag will remove dust and smudges. 
Remember to create back-ups
This bit of routine maintenance won't affect the look of your device. Backing-up your important data will keep you safe in case your device suddenly breaks down, however. Creating a back-up doesn't take much time, but it's something many continue to put off. Computers and smartphones often die sudden deaths, so having a back-up avoids a potential disaster. 
These simple tips help keep devices safe from day-to-day damage, but they won't ever be invincible. If you have a broken screen or other damage to your device, bring it to Geek Rescue and we'll fix it. Come by or call us at 918-369-4335.
October 2nd, 2013