Laptop or Tablet: Which Is Right For You?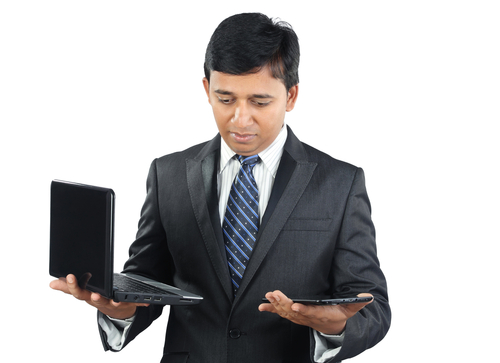 When it comes time to replace your current laptop or tablet, you may find yourself wondering which device you should get. Should you replace your laptop with a tablet, or replace your tablet with a laptop?
Brian Westover, of PC Mag, dove into this issue to help you decide what type of device is right for you. Here are some key points to consider.
What do you need to do with your new device? Laptops have the clear edge on pure power. They handle internet browsing, streaming video, gaming and even photo, video and audio editing. Many also feature Blu-ray compatible disk drives. But, don't pay for power you don't need. Tablets are well-equipped to allow you to surf the internet, stream video and audio. 
Tablets have touchscreens and no keyboard, although you can add one to almost any tablet. If you plan to use your device to type a lot, or use programs with heavy-mouse usage, a tablet's form might be frustrating. Laptops, however, offer built-in keyboards and touchpads. 
Both devices are able to be packed up and taken with you. However, tablets have the edge in mobility because of their light-weight and excellent battery life. Even the laptop with the best battery life will struggle to keep up with a tablet. 
This is a no brainer. If price is the only factor you care about, you're getting a tablet. An efficient, capable tablet will cost you less than $300. Even top of the line iPad's are well under $1-thousand. Conversely, a top of the line laptop gets extremely pricey. But, you're paying for quite a bit more power. 
Many people decide not to make the choice between laptop and tablet and instead own both devices. If you'd rather opt for one device to keep up with, however, it comes down to personal preference.
For maintenance and fixes on your laptop or tablet, call Geek Rescue at 918-369-4335. We fix all of your devices and offer fast, friendly service.
September 4th, 2013