Will Tablets Make PCs Obsolete?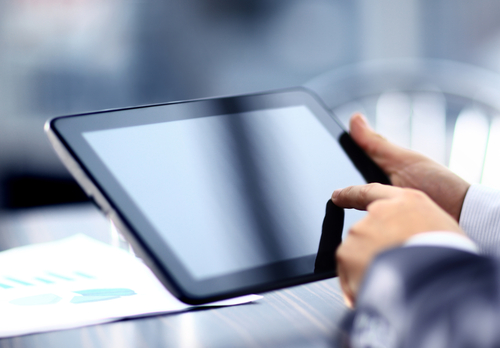 An estimated 90-million tablets will be sold this year and that number is expected to grow steadily to about 140-million in only two years time. Does this mark the end of the desktop and laptop PC?
As Scott Finnie reports for CIO, PCs don't seem to be going away anytime soon. In fact, PC sales increased almost five-percent over the past year.
The tablets main weakness is its lack of a keyboard. That makes typing anything longer than a web address or short email difficult. Particularly for business use, this makes adopting tablets in favor of PCs, rather than in addition to them, nearly impossible.
While Finnie argues that tablets will eventually overtake PCs and render them obsolete, the clear conclusion, at least for the time being, is that the two will co-exist. The tablet doesn't offer any functionality that can't also be performed by a PC. The PC, however, does have some offerings that the tablet can't do, or at least can't do easily.
The tablet, however, offers much better portability, even more than a typical laptop. As more businesses increase their need for mobile devices, the need for tablets also grows.
The tablet is mobile and many times are more affordable than a PC. So far, that doesn't mean that your PC will soon be a thing of the past.
Whether you're using a tablet or a PC, call Geek Rescue at 918-369-4335 for support. We repair all devices and fix broken and cracked screens, clean viruses and malware and much more. Whatever the problem with your device, we fix it. Like we always say, if it boots up or turns on, we've got you covered.
August 19th, 2013